Commissioner's Message
Greetings. I am Commissioner KIM Yong Rae of the Korean Intellectual Property Office (KIPO). It is my pleasure to welcome you to our official website.

Recently, the world is facing significant transformation as we experience the Fourth Industrial Revolution, the COVID-19 pandemic, the spread of protective trade, etc. In this situation, intellectual property (IP) is necessary as a key strategy and means to cope with such challenges.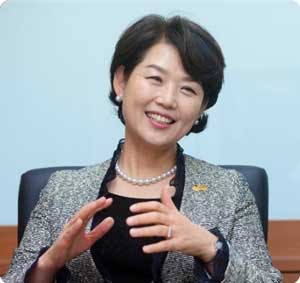 To lead the complex new era, KIPO will pursue the establishment of a virtuous cycle of IP creation, protection, and utilization.We will enhance the quality of IP examination services and maximize the utilization of patent data to support industrial competitiveness. Furthermore, we will stimulate the IP market and create a favorable global IP environment for our companies.
Our website aims to provide the transparent disclosure of information related to IP applications, examination and policies implemented by KIPO. It is also a place to hear the voices of our users.
Therefore, we ask for your interest and participation to expand this platform into a space where valuable IP information and opinions are openly communicated.
KIPO Commissioner Kim Yong Rae
Last updated 24 September 2020
Trade and Cooperation Division